February 20-22: Come and visit us on our stand at Techtextil RUSSIA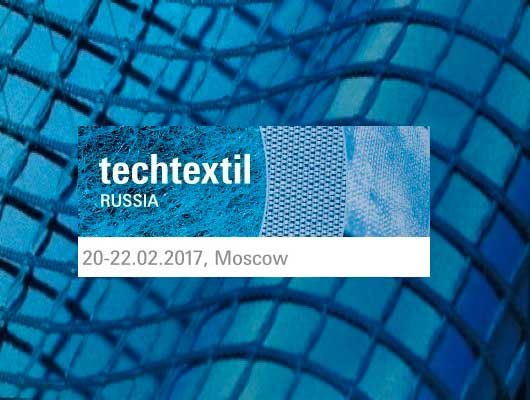 02 - 2017
Hall 3, Podium, stand B4
Dear customers!
We invite You to visit our stand at the exhibition "Technical textile" to be held in Moscow in Expocenter from 20 to 22 February 2017.
When registering via the link below the entrance to the exhibition will be free for you (You will have an e-ticket):
click here.
Address of the exhibition:
EXPOCENTRE
Krasnopresnenskaya naberegnaya, 14 (metro Vistavochnaya)
Our stand number: Hall 3, Podium, stand B4
We look forward to meeting with You.
******************************************
Уважаемые клиенты!
Приглашаем Вас посетить наш стенд на выставке Технический текстиль, которая будет проходить в Москве в Экспоцентре с 20 по 22 февраля 2017.
При регистрации по ссылке ниже вход на выставку для Вас будет бесплатным (у Вас будет электронный билет):
click here.
Адрес выставки:
<
ЦВК «ЭКСПОЦЕНТР»
Краснопресненская набережная, 14 (метро Выставочная)
Номер нашего стенда: Павильон 3, Подиум, стенд B4
Будем рады встрече с Вами.
Find us everywhere
Orca Pennel & Flipo offices
ORCA PENNEL & FLIPO EUROPE
Boulevard de l'Eurozone 102
7700 Mouscron, Belgium
Phone: +32 56 39 21 00
ORCA PENNEL & FLIPO ITALIA
Phone: +32 56 39 21 22
ORCA PENNEL & FLIPO RUSSIA
196105 Saint-Petersbourg
Moskovskiy prospekt 158-B, Office 84
Phone: +7 812 242 56 01
ORCA PENNEL & FLIPO ASIA
Unit 801B, Qingke Mansion, No. 138, Fenyang Road
Xu hui District, 200031 Shanghai
Phone: +86 (21) 54 04 53 59
ORCA PENNEL & FLIPO NORTH AMERICA
PO Box 1695
Mt Pleasant SC 29465, USA
Phone: +1 (843) 881 9026
see other entities