June 11-14: Brasil Offshore 2013 Exhibition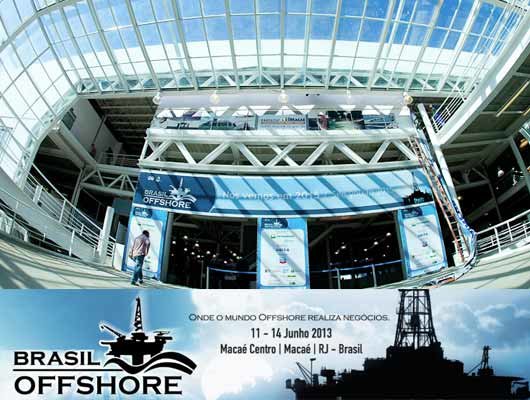 06 - 2013
Come and visit us at BRASIL OFFSHORE 2013 from June 11th untill June 14th 2013
Brasil Offshore International Conference and Fair for the Oil & Gas sector is organized biennially in Macaé, a city responsible for more than 80% of offshore E&P in Brazil. The event has brought into its 2011 edition more than 50.000 professionals and 600 exhibitors.
Our Coated Fabrics and Tube-in-line allow the making of qualitative contingency oil booms that will secure the numerous petroleum exploitation sites, mostly off-shore.
Visit us at the French Pavillon in Macaé, Brazil.
For more information on our Coated fabrics, visit our Industry Area.
Find us everywhere
Orca Pennel & Flipo offices
ORCA PENNEL & FLIPO EUROPE
Boulevard de l'Eurozone 102
7700 Mouscron, Belgium
Phone: +32 56 39 21 00
ORCA PENNEL & FLIPO ITALIA
Phone: +32 56 39 21 22
ORCA PENNEL & FLIPO RUSSIA
196105 Saint-Petersbourg
Moskovskiy prospekt 158-B, Office 84
Phone: +7 812 242 56 01
ORCA PENNEL & FLIPO ASIA
Unit 801B, Qingke Mansion, No. 138, Fenyang Road
Xu hui District, 200031 Shanghai
Phone: +86 (21) 54 04 53 59
ORCA PENNEL & FLIPO NORTH AMERICA
PO Box 1695
Mt Pleasant SC 29465, USA
Phone: +1 (843) 881 9026
see other entities