Feb. 27 – March 3: Dubaï International Boat Show 2018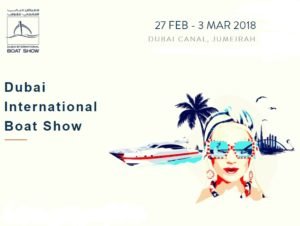 02 - 2018
Come and visit Dubaï International Boat Show from Feb. 27th to March 3rd 2018.
Dubaï International Boat Show is Dubaï's leading, largest and most established prestigious Marine & Leisure event.
Each year the event is supported by new sub sectors covering Sailing, Watersports and Fishing.
Hosting international buyers from across the globe, Dubaï Boat Show is a fit for all - whether you specialise in fishing or diving gear, marine equipment and accessories, luxury leisure marine supplies, sport boats or the glamorous world of super yachts.
You will experience a showcase of luxurious masterpieces of design and technology, come and see RIBs manufactured with ORCA Engineered Fabrics, and be part of the Region's largest and most preferred sales platform.
ORCA Team will also be there and will be happy to answer all your questions on characteristics of ORCA Engineered Fabrics.
Find us everywhere
Orca Pennel & Flipo offices
ORCA PENNEL & FLIPO EUROPE
Boulevard de l'Eurozone 102
7700 Mouscron, Belgium
Phone: +32 56 39 21 00
ORCA PENNEL & FLIPO ITALIA
Phone: +32 56 39 21 22
ORCA PENNEL & FLIPO RUSSIA
196105 Saint-Petersbourg
Moskovskiy prospekt 158-B, Office 84
Phone: +7 812 242 56 01
ORCA PENNEL & FLIPO ASIA
Unit 801B, Qingke Mansion, No. 138, Fenyang Road
Xu hui District, 200031 Shanghai
Phone: +86 (21) 54 04 53 59
ORCA PENNEL & FLIPO NORTH AMERICA
PO Box 1695
Mt Pleasant SC 29465, USA
Phone: +1 (843) 881 9026
see other entities