March 13-15: InterSpill London 2018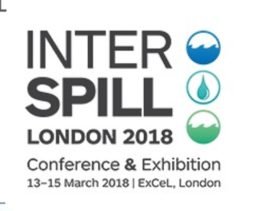 03 - 2018
Come and visit InterSpill London from March 13th to 15th 2018
Interspill is co-located with Oceanology International 2018, the world's largest exhibition for marine science and ocean technologies, taking place at ExCeL London.
This exhibition is visited by over 1200 delegates, visitor and exhibitors from over 70 countries and representing key end-user sectors, such as offshore Oil&Gas, marine renewables, coastal management, ports&harbours and many more.
Interspill is focusing on the prevention of, and response to environmental incidents in the marine environment. This dedicated area will feature the latest technology and service solutions for assessing the potential of spill related impacts, mitigating against and, if necessary, responding to them.
Pennel & Flipo is visiting this leading European event. We will be happy to answer all your questions on features of ORCA Engineered Fabrics and on our range of ORCA Oil Booms.
Find us everywhere
Orca Pennel & Flipo offices
ORCA PENNEL & FLIPO EUROPE
Boulevard de l'Eurozone 102
7700 Mouscron, Belgium
Phone: +32 56 39 21 00
ORCA PENNEL & FLIPO ITALIA
Phone: +32 56 39 21 22
ORCA PENNEL & FLIPO RUSSIA
196105 Saint-Petersbourg
Moskovskiy prospekt 158-B, Office 84
Phone: +7 812 242 56 01
ORCA PENNEL & FLIPO ASIA
Unit 801B, Qingke Mansion, No. 138, Fenyang Road
Xu hui District, 200031 Shanghai
Phone: +86 (21) 54 04 53 59
ORCA PENNEL & FLIPO NORTH AMERICA
PO Box 1695
Mt Pleasant SC 29465, USA
Phone: +1 (843) 881 9026
see other entities