March 17-19: STOCEXPO 2015 in Rotterdam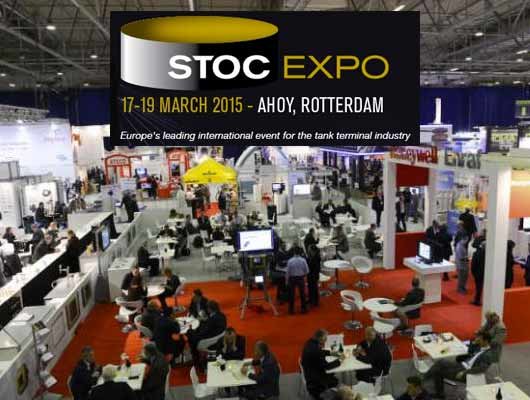 03 - 2015
Come and visit STOCEXPO in Rotterdam, from March 17th to 19th 2015.
This year will see the 11th edition of THE International event for the bulk liquid storage sector.
The event is once again set to see independent and major terminal operators as well as manufacturers & suppliers come together to redefine strategic vision and technical requirements for tomorrow's terminals.
StocExpo will welcome visitors not just from within Europe, but from all over the world, including Africa, Brazil, Egypt, Thaïland, United Arab Emirates, USA...
With over 180 industry leaders getting ready to show the latest innovations at the 3-day exhibition, it is THE place for the international bulk liquid storage sector to meet.
Come and meet us, we will be happy to answer all your questions on benefits of ORCA Coated Fabrics and on our range of ORCA Engineered Fabrics for Floating Roofs or Flexible tanks.
www.easyfairs.com/events_216/stocexpo-rotterdam-205_44989/stocexpo-rotterdam-2015_45363/
Find us everywhere
Orca Pennel & Flipo offices
ORCA PENNEL & FLIPO EUROPE
Boulevard de l'Eurozone 102
7700 Mouscron, Belgium
Phone: +32 56 39 21 00
ORCA PENNEL & FLIPO ITALIA
Phone: +32 56 39 21 22
ORCA PENNEL & FLIPO RUSSIA
196105 Saint-Petersbourg
Moskovskiy prospekt 158-B, Office 84
Phone: +7 812 242 56 01
ORCA PENNEL & FLIPO ASIA
Unit 801B, Qingke Mansion, No. 138, Fenyang Road
Xu hui District, 200031 Shanghai
Phone: +86 (21) 54 04 53 59
ORCA PENNEL & FLIPO NORTH AMERICA
PO Box 1695
Mt Pleasant SC 29465, USA
Phone: +1 (843) 881 9026
see other entities