Meet us at the 4th edition of the Marintec Indonesia – This 18 to 21 September 2019 – Booth 6609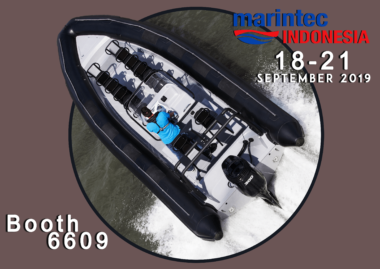 08 - 2019
Pennel & Flipo will be exhibiting during this 4th edition of MarinTec, that will be held 18 to 21 September 2019 at Jakarta International Expo.
Come to meet us and let's talk about your project!
What is Marintec Indonesia?
Marintec Indonesia is a trade exhibition hold by UBM Indonesia exclusively focusing on maritime, shipping, ship building and service providers, making it the meeting place of choice for policy makers, decision makers, business leaders and industry professionals in Indonesia.
What's new in our Industry?
This year we have developed some innovations in the Marine industry with our 3 Brand New Colors that you will have the chance to see and touch at the trade exhibition.
Save the date! We are looking forward to meet you there!
Find us everywhere
Orca Pennel & Flipo offices
ORCA PENNEL & FLIPO EUROPE
Boulevard de l'Eurozone 102
7700 Mouscron, Belgium
Phone: +32 56 39 21 00
ORCA PENNEL & FLIPO ITALIA
Phone: +32 56 39 21 22
ORCA PENNEL & FLIPO RUSSIA
196105 Saint-Petersbourg
Moskovskiy prospekt 158-B, Office 84
Phone: +7 812 242 56 01
ORCA PENNEL & FLIPO ASIA
Unit 801B, Qingke Mansion, No. 138, Fenyang Road
Xu hui District, 200031 Shanghai
Phone: +86 (21) 54 04 53 59
ORCA PENNEL & FLIPO NORTH AMERICA
PO Box 1695
Mt Pleasant SC 29465, USA
Phone: +1 (843) 881 9026
see other entities