November 10-13: ADIPEC Abu Dhabi 2014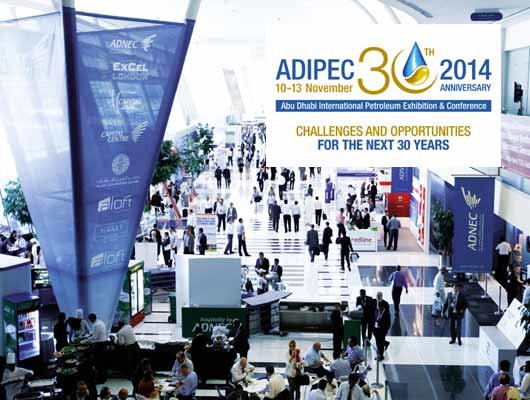 10 - 2014
Come and visit ADIPEC Abu Dhabi, from November 10th to 13th 2014.
Ranked amongst top 3 Oil & Gas events in the world and situated at the crossroads of East meets West.
ADIPEC is more than just an exhibition, attracting:
- Over 1800 exhibiting companies and 20 international pavilions showcasing 1000's of products
- Over 60000 Oil&Gas professionals of which 53% have joint or direct purchasing authority
- Over 6500 delegates and 600 speakers from 111 organisations across 37 countries
Come and meet us, we will be happy to answer all your questions on benefits of ORCA Engineered Fabrics and on our range of ORCA Coated Fabrics for Floating Roofs or Flexible tanks.
Find us everywhere
Orca Pennel & Flipo offices
ORCA PENNEL & FLIPO EUROPE
Boulevard de l'Eurozone 102
7700 Mouscron, Belgium
Phone: +32 56 39 21 00
ORCA PENNEL & FLIPO ITALIA
Phone: +32 56 39 21 22
ORCA PENNEL & FLIPO RUSSIA
196105 Saint-Petersbourg
Moskovskiy prospekt 158-B, Office 84
Phone: +7 812 242 56 01
ORCA PENNEL & FLIPO ASIA
Unit 801B, Qingke Mansion, No. 138, Fenyang Road
Xu hui District, 200031 Shanghai
Phone: +86 (21) 54 04 53 59
ORCA PENNEL & FLIPO NORTH AMERICA
PO Box 1695
Mt Pleasant SC 29465, USA
Phone: +1 (843) 881 9026
see other entities