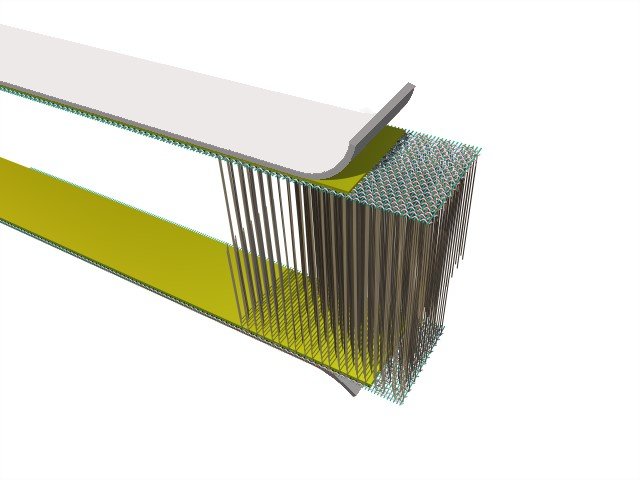 Our ORCA® Drop-stitch fabrics with CSM coating are designed for inflatable structures with strong ageing properties when exposed to Sun, Sea, Heat, Hydrocarbons or High abrasion.
They are used for inflatables pontons, floating platforms, rescue air tracks, inflatable boat floors etc.
Our CSM coating also enables to benefit from various colors with strong UV resistance.  Our range goes till 600mm height.
ORCA® 270 833 CSM 67MM FI/FI
Inflated Height: 67mm
Surfacic mass : 3050 (±350) g/m²
ORCA® 270 847 CSM 100MM FI/FI
Inflated Height: 100mm
Surfacic mass : 3070 (±350) g/m²
ORCA® 270 82x CSM 150MM FI/FI
Military Grey
See all colors
Inflated Height: 150mm
Surfacic mass : 3170 (±350) g/m²
ORCA® 270 846 CSM 200MM FI/FI
Inflated Height: 200mm
Surfacic mass : 3280 (±350) g/m²
ORCA® 270 967 CSM 600MM FI/FI
Inflated Height: 600mm
Surfacic mass : 3820 (±350) g/m²
Orca Pennel & Flipo is certified
Quality, a shared philosophy