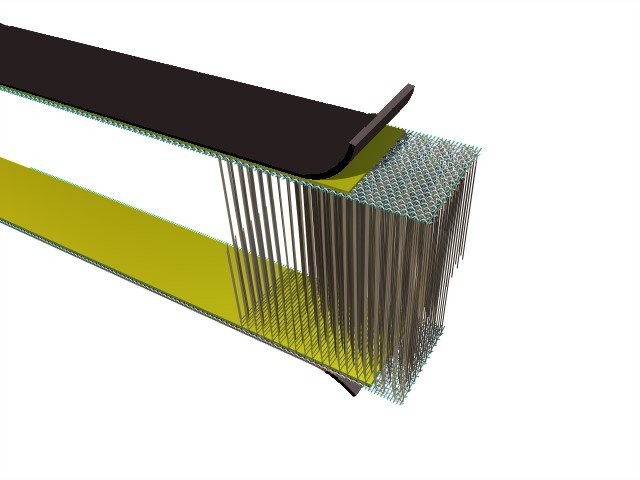 Pennel & Flipo also develops ORCA® Drop-stitch fabrics with uncured rubber (NBR, NPVC, CR...). These DS fabrics, designed for inflatable structures with strong mechanical properties, are used in various industries.
Characteristics of uncured material are obtained with optimal vulcanization conditions under press.
Feel free to contact us if your need further information. 
ORCA® TECH 296 9xx NBR
Coating: uncured NBR Rubber
Inflated Height (mm): 67 / 125 / 150 / 200 / 450
Surfacic mass (g/m²): 820 / 870 / 1500 / 1050/ 1570
ORCA® TECH 330 4xx NPVC
Coating: uncured NPVC Rubber
Inflated Height (mm): 200 / 450
Surfacic mass (g/m²): 2700/ 3220
ORCA® TECH 330 47x CR
Coating: uncured CR Rubber
Inflated Height (mm): 67 / 100
Surfacic mass (g/m²): 2890/ 2900
Orca Pennel & Flipo is certified
Quality, a shared philosophy