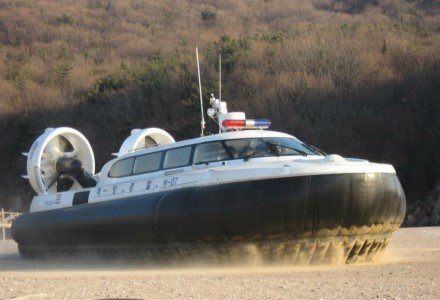 Our Range of CSM fabrics for loops/ skirts and fingers.
ORCA® fabrics for Hovercraft has been developed by our engineers to show the best resistances to
abrasion,
low temperatures, 
UV,
with high flexibility
and the lowest friction rate. 
CSM compound has the strongest resistance to UV, with high abrasion properties.
Depending on the size of hovercraft and outside conditions, we propose you here our ranges especially adapted for the segmented skirts, tubular skirt…
Loops materials require suppleness, high UV resistance, high modulus of tearing and tensile strength.
ORCA 263 159 Single Side CSM Black 0.3MM
Base fabric : Polyamide High Tenacity 235 dtex - 212 deniers
Coating : Chlorosulfonated Polyethylene (CSM) single side
Tensile strength : ≥ 110 daN/5cm
Tear resistance : ≥ 2 daN
Surfacic mass : 250 (±60) g/m²
ORCA 262 180 Single Side CSM Black 0.42MM
Base fabric : Polyamide High Tenacity 235 dtex - 212 deniers
Coating : Chlorosulfonated Polyethylene (CSM) single side
Tensile strength : ≥ 110 daN/5cm
Tear resistance : ≥ 2 daN
Surfacic mass : 430 (±60) g/m²
ORCA 258619 BLACK LOOP 35T 1.3MM
Base fabric : Polyamide High Tenacity 1880 dtex - 1710 deniers
Coating : Ext : Chlorosulfonated Polyethylene (CSM) / Polychloroprene (CR) // Int : Polychloroprene (CR)
Tensile strength : ≥ 800 daN/5cm (W) // ≥ 700 daN/5cm (F)
Surfacic mass : 1420 (±120) g/m²
Orca Pennel & Flipo is certified
Quality, a shared philosophy