September 26-29: Come and visit us on our booth at IFAI Expo 2017 in New Orleans, NC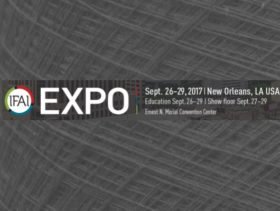 09 - 2017
Visit us on our booth 1770
Pennel & Flipo is active in North America through Pennel USA since 2004.
Pennel USA is a member of IFAI (Industrial Fabrics Association International) and is exhibiting each year at IFAI Expo.
IFAI Expo 2017 is the premier industrial fabric expo in North America. This is the place to see new and innovative products, learn from experts, meet influential industry leaders and much more.
Find us everywhere
Orca Pennel & Flipo offices
ORCA PENNEL & FLIPO EUROPE
Boulevard de l'Eurozone 102
7700 Mouscron, Belgium
Phone: +32 56 39 21 00
ORCA PENNEL & FLIPO ITALIA
Phone: +32 56 39 21 22
ORCA PENNEL & FLIPO RUSSIA
196105 Saint-Petersbourg
Moskovskiy prospekt 158-B, Office 84
Phone: +7 812 242 56 01
ORCA PENNEL & FLIPO ASIA
Unit 801B, Qingke Mansion, No. 138, Fenyang Road
Xu hui District, 200031 Shanghai
Phone: +86 (21) 54 04 53 59
ORCA PENNEL & FLIPO NORTH AMERICA
PO Box 1695
Mt Pleasant SC 29465, USA
Phone: +1 (843) 881 9026
see other entities