ORCA® engineered fabrics are available in 6 weights, 30 differents colors and 4 surface finishings. They are especially designed for RIBs and inflatables. Thanks to its R&D laboratory, Pennel & Flipo constantly keeps improving quality. Extreme conditions is our day to day concerns for stronger performances, higher reliability and longer durability.
ORCA PENNEL AND FLIPO IS CERTIFIED
Quality, a shared philosophy



Applications
We cover a large range of products.
Orca Pennel & Flipo is certified
Quality, a shared philosophy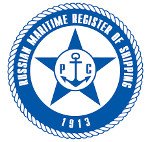 Our brands
Discover our brands linked with the marine solution.
Looking for something else ?
03 - 2022

Brand new website to buy ORCA® Fabrics by linear meters / ORCA Retail

To Repair, Retube or Customize your Rigid Inflatable Boat (RIB), ORCA® has launched a brand new E-business ORCA Retail for the entire European Union. Our full range of ORCA® fabrics (Hypalon), glue,...

Orca Marine

09 - 2020

It's Almost Time To Winterize Your Boat!

FIND OUT ABOUT HOW TO ENJOY YOUR RIB LONGER It's almost time to winterize your boat! We prepared this special edition to give you our 3 tips for cleaning your tube before storing your ...

Orca Industry

06 - 2020

Discover our Orca Cord solutions coated with : NR/SBR, CR or EPDM.

Welcome to this new issue of our monthly Orca Newsletter and discover our Orca 1) What is the Orca® Cord solution? Our Orca®cord are based on : Amarid – Polyamid – Polyaramid – Pol...