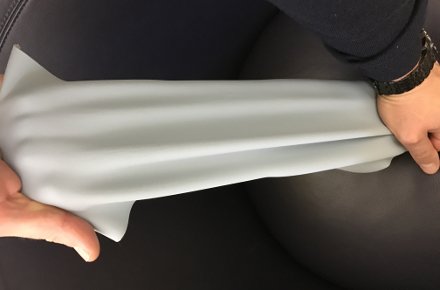 ORCA® T fabrics are certified according to most international fire resistance and toxicity standards for the mass transportation systems (DIN, NFF, UNI, NFPA, TSEN, BS, GOST...).
ORCA® T fabrics are engineered to guarantee durability, superior tear, puncture-, abrasion- and UV-resistance, along with excellent soundproofing.
Our range of ORCA® T Elastique fabrics is designed to offer good elongation and fatigue resistance to protect corners of the bellows.
ORCA T Elastic
Anthracite
See all colors
Base fabric : Polyester / cotton
Coating : Chlorosulfonated Polyethylene (CSM) one side
Tensile strength : ≥ 90 daN/5cm (W) / ≥ 20 daN/5cm (F)
Surfacic mass : 650 (±200) g/m²
Orca Pennel & Flipo is certified
Quality, a shared philosophy